Gearing Up for Engineering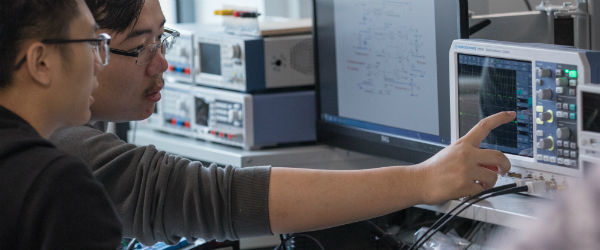 Gearing Up for Engineering is a two-week pre-sessional course. It will prepare you for undergraduate study in any engineering subject. The course has been designed in close collaboration with the Faculty of Engineering, ensuring an integrated approach to the learning of content and language.
Entry requirements
To be eligible, you must have:
firmly accepted an undergraduate offer for an Engineering degree at the University of Bristol
met the language conditions of your undergraduate offer.
You must meet the academic conditions of your undergraduate offer by the pre-sessional application deadline. The dealline has been extended to 23 August 2019.
Programme structure
The course will run from 9 to 20 September 2019.
You will spend around half your time in the engineering labs, working on two multi-disciplinary design and build projects. Your remaining time will be spent in the classroom, working on academic language and literacy skills specific to engineering.
For further details on course content, visit the unit catalogue.
How to apply
There are 20 places available on the 2019 course, which will be allocated on a first come, first served basis. No applications submitted after the 23 August 2019 deadline will be considered.
Please apply using the online application form. If your application is successful, you will be required to pay the full tuition fee within 14 days of receiving your offer. You will receive the payment link with your offer letter.
Visas
You should be able to study this two-week course as supplementary study on the Tier 4 visa issued for your main course of study. If you have any questions please email Student Visa Services at student-visa-advice@bristol.ac.uk.
Accommodation
Once you have accepted the offer of a place, you can apply for a room in University accommodation for the duration of the course.
If you choose to use University accommodation for the two-week course, you will be allocated to Colston Street in the East Residential Village and remain there for the duration of your first year of undergraduate study. If you have already applied for accommodation for your undergraduate course and do not wish to be transferred to Colston Street, you will need to stay in non-University accommodation for the two-week course.
Please contact the Accommodation Office directly for information, quoting the reference 'GUFE'.