---
Brief Background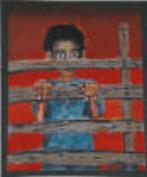 Started by students in 1994, STAR is a rapidly expanding student network. Each STAR group sets up a community initiative or works with an existing local refugee project.
STAR has a national conference where members come together to share ideas and participate in a wide range of workshops. For more information about STAR national or
to find out whether or not your university has a STAR group ( and potentially start one) visit the STAR National web site.
div>
Registered Charity Number: 1079042
Registered Company Number: 3902118
(Please note the registered charity & company numbers are for STAR National.)
STAR is independent and has no religious or political affiliations.
Bristol STAR maintains this site and the contents do not necessarily reflect the views of STAR's National Coordinating body.